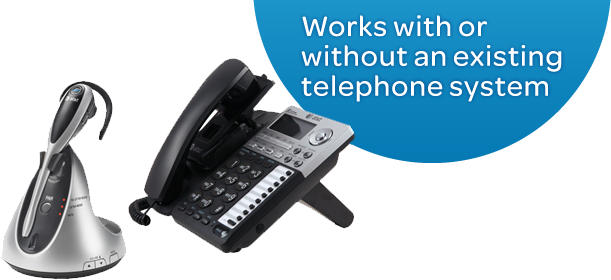 Cordless
headset telephones
AT&T cordless headsets are stand-alone telephones designed to replace or complement your existing phone system. Simply plug the cordless headset telephone into a phone jack, and start working hands-free nearly anywhere in your home or office. Plus, you can add a handset lifter for even easier calls.
Take your calls farther with a cordless headset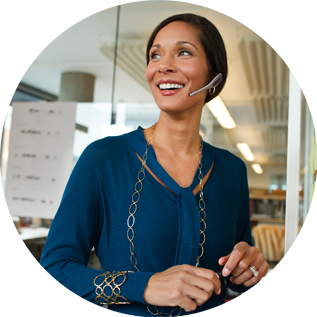 Stand-alone telephone system
Avoid desktop clutter by using a compact cordless headset as your primary phone. Simply plug it into a wall jack or PC (select models) to answer and end calls with ease, thanks to flexible wearing styles and one-touch operation.
Walk, talk and take care of business
With up to 500 feet of range1 and long-lasting battery life, these headsets keep you connected as you move throughout the day.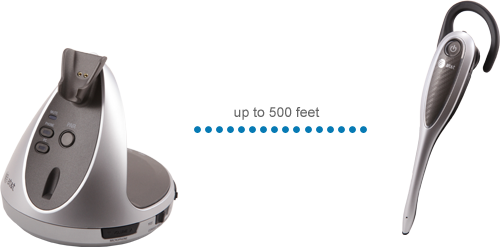 Multiple connectivity options
TL781x and TL791x series headsets feature softphone capability and the AT&T softphone call manager, so you can conduct and manage Microsoft® Lync®, Skype™, and landline calls with one hands-free device.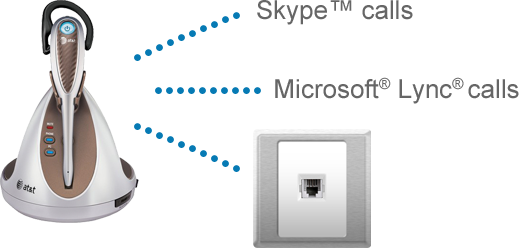 Superior sound quality
A noise-cancelling microphone, long boom and DECT 6.0 technology on every headset mean you'll enjoy conversations that are loud and clear.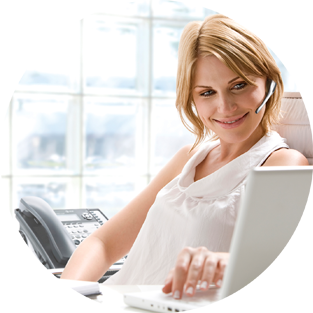 Handset lifter (optional)
Secure magnetic charging cradle

Lightweight and comfortable
Shop cordless headset telephones
DECT 6.0 cordless headset with up to 500 feet of range

TL7610

DECT 6.0 cordless accessory headset with softphone call manager

TL7810

DECT 6.0 cordless headset with softphone call manager and voice command

TL7910
1
Open range test was performed by Wyle Laboratories, an independent commercial test facility. "Up to 500 feet of range" refers to the maximum open field range. Actual range may vary depending on intervening obstacles.
Microsoft® and Lync® are registered trademarks of Microsoft Corporation in the United states and/or other countries.
Skype™ is a trademark of Skype and is used with the permission of Skype Limited.