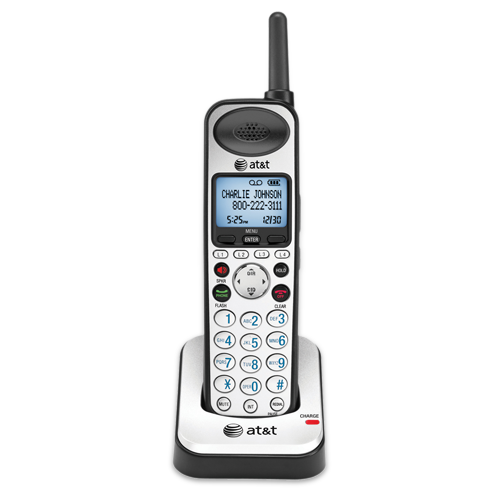 SynJ® 4-line cordless handset
Component of SynJ cordless business phone system. Supports 4 lines and up to 11 users.
SB67108
Price
$119.95 Free shipping

You might also like
Multi-handset mobility with built-in DECT 6.0

The seamless multiple-handset mobility, with built-in Digitally Enhanced Cordless Telecommunications (DECT) 6.0, transmits your voice across multiple channels. This technology provides superior voice and sound quality, high protection against wiretapping and better range than 2.4GHz and 5.8GHz phone systems, while not interfering with wireless routers.

Extended cordless range – up to half a mile

Stay plugged in even when you're away from your desk. Connect two to six repeaters to extend cordless mobility range up to 1/2 mile.

Auto attendant on each line

Customize call handling during business hours and after. The auto attendant for each line can answers outside calls, provides callers with a company directory and route calls to the appropriate extension.

Push-to-Talk Intercom between handsets, cordless desksets and base station

Reach a coworker or broadcast a message to your whole team quickly. The Push-to-Talk intercom feature connects you with the other handsets, desksets or the base instantly. Use the intercom feature for conversations between handsets, desksets and the base – even if someone's using the system to make external calls.

Group and individudal voicemail boxes for each extension

Improve customer service with a group mailbox and voicemail on every extension. Your employees can customize their messages based on their daily schedules, ensuring callers are handled effectively.
General features
10 intercom number locations
10 speed dial numbers
100 name/number private phonebook directory
Digital answering system
Large, lighted display
3-party call conferencing
Call log: 50 name/number Caller ID
Auto attendant on each line
Blue backlit keypad and display
Call forwarding: all/no answer to voicemail
Call screening/intercept
Call transfer
Call transfer between handsets and base station
Call transfer: consultative
Call waiting
Caller ID display
Chain dialing
Built-in DECT 6.0 technology
Dedicated 2.5mm headset jack for corded headsets
Deskset paging
Do Not Disturb (DND)
AC power (power supply included)
English/French setup menus (CAN)
English/Spanish setup menus (US)
Hands-free speakerphone
Hold
Redial last 10 numbers
Memo recording
Message retrieval
Message time/day stamp
Message waiting indicator
Multiple line appearance (MLA)
Mute
Remote access with programmable options
Ringer volume control
Selectable ringer tones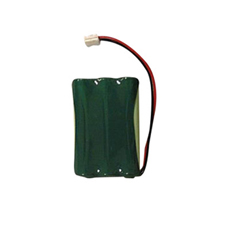 Cordless Battery : GREEN - Fits GE, AT&T, and VTech models.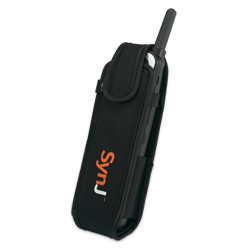 User manuals
Quick start guides