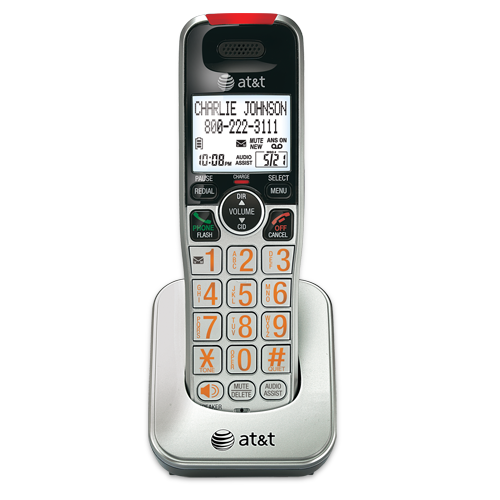 Accessory handset with caller ID/call waiting
CRL30102
Price
$29.95
You might also like

Accessory handset only

Requires a CRL32102, CRL32202, CRL32302,CRL32352, CRL32452 to operate

Caller ID announce1

Screening calls has never been easier. The handset announces the name of the caller, so you don't have to scramble for the handset to see who's calling.

HD audio with equalizer for customized audio

Choose from four preset audio profiles, or use the equalizer to personalize bass, treble and natural tones for your individual hearing needs.

Handset speakerphone

Allows you to speak and listen without holding the handset. This leaves your hands free to do other things and lets more people in on the conversation.

Extra large display for easy viewing

Easy-to-read LCD on the cordless handset. High-contrast black text on a white background provides for an easy-to-read screen to view incoming Caller ID or review call history. The lighted keypad also allows for easy dialing in low-light conditions.

Big buttons

Enlarged font and extra-large, backlit keys make the keypad easy to use. This feature is especially helpful for those who are visually impaired.

Audio Assist®

Temporarily increases overall volume and enhances sound frequencies that make speech easier to understand.
General features
Caller ID/call waiting1—50 name and number caller ID history
High-contrast backlit LCD and lighted keypad
Quiet mode
Visual ringing indicator
Talking digits
DECT 6.0 digital technology
Intercom between handsets
Conference between an outside line and up to 4 cordless handsets
50 name and number phonebook directory
9 number speed dial
Compatible with AT&T cordless headset2
Voicemail waiting indicator3
Quick access key for voicemail box
Last 10 number redial
English/Spanish/French setup menu
Mute
Any key answer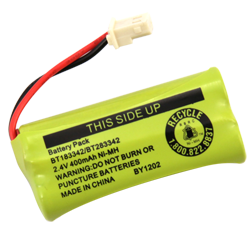 Cordless Battery BT183342
1Use of caller ID feature requires a subscription from your telephone service provider.
2This telephone system is compatible with certain AT&T DECT 6.0 cordless headsets. Refer to the accessories page under the shop tab for a list of compatible cordless headsets.
3Use of voicemail features requires a subscription from your telephone service provider.