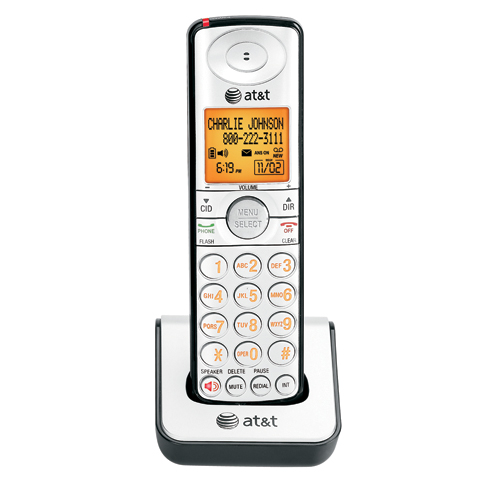 Accessory handset with caller ID/call waiting
CL80109
Price
$19.95
You might also like

Accessory handset only

Requires a CL81109, CL81209,CL81309, CL82109, CL82209, CL82309,CL82409, CL82509, CL82609, CL82859,CL84109, CL84209 to operate

Handset speakerphone

Allows you to speak and listen without holding the handset. This leaves your hands free to do other things and lets more people in on the conversation.

Caller ID/call waiting1—50 name and number caller ID history

Handset displays the name, number, time and date of incoming calls.

Backlit keypad and display

The handset's easy-to-read LCD screen and lighted keypad make for effortless dialing in low-light conditions.

DECT 6.0 digital technology

AT&T's DECT 6.0 products provide unsurpassed range and clarity thanks to a unique antenna design and noise-filtering technology. This means phones that perform up to 45 percent better than the competition in lab tests—and the confidence you can take a call in the basement, backyard or garage without sacrificing exceptional sound quality.
General features
Intercom between handsets
Conference between an outside line and up to 2 cordless handsets
50 name and number phonebook directory
Voicemail waiting indicator2
Last 5 number redial
English/Spanish/French setup menu
Table- and wall-mountable
Mute
Any key answer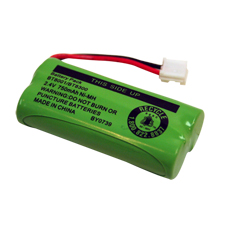 Cordless Battery BT8001
Compatible with models: SL81108, SL82118, SL81208, SL82208, SL82218, SL82318, SL82408, SL82418, SL82518, SL82558, SL82618, SL82658, and SL80108
1Use of caller ID feature requires a subscription from your telephone service provider.
2Use of voicemail features requires a subscription from your telephone service provider.